Conscious Design: Where Art Meets Intuition
Conscious Design is my unique fusion of creativity and intuition. Through Conscious Design I create visuals that deeply resonate with the essence of your venture. With over 19 years of experience in multimedia, design and content creation, I bring a unique blend of artistry and insight to the table. My background spans design, video, photography, and the performing arts. I've had the privilege of working for major corporations such as Foot Locker, ING, ABN AMRO, Bol.com, DeOnlineDrogist, and more. While this was a rewarding chapter in my career, I came to a profound realisation - I felt a strong calling to create for small, conscious, and spiritual businesses. It led me to create logos and designs that transcend the visual, speaking to clients on a profound and meaningful level.

My 'Conscious Design' services extend beyond aesthetics; I delve into the very essence of the energy of your business and implement my knowledge of Feng Shui and the psychology of colors, shapes, and symbols to create logos and visuals that speak volumes.

Whether you're a budding entrepreneur or a seasoned business, I am able to offer a wide spectrum of design solutions, including logos, flyers, and more. Choose 'Conscious Design' for designs that not only catch the eye but also touch the soul, reflecting the unique energy and purpose of your venture. Let me transform your vision into a visual language that truly resonates and empowers your business to thrive authentically.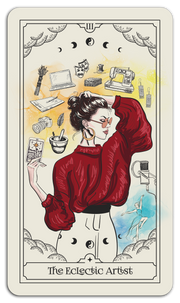 Skills & Experience
If you would like to view more of my work, please follow the links below to visit my old portfolio website and my LinkedIn page to see which skills I have and what I have done in the past.
Why Choose Eclectic Soul Expressions
Experience & Versatility
Due to my extensive experience in all things design, photography, video, voice-over/acting and dance. I have a broader creative perspective.
Intuitive Creation
I do a lot of my work intuitively. I've noticed that when I get into a state of creative flow, a logo or design emerges naturally. Resulting in very happy clients within a short space of time.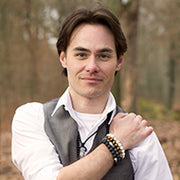 "Sylvia is a professional Visual Designer with artistic ideas. What I like about Sylvia is that she always comes up with great ideas and solutions, works fast and accurately. I highly recommend working with her! Thank you Sylvia."
Ricky Tai, ABN AMRO & TaiWeb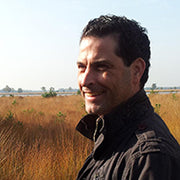 "Creative & accurate designer whom you can trust! She thinks along throughout the entire process until the very last step. Everything is well taken care of and she provides excellent service and advice. She's also very quick and clear in her communication and provides excellent value for money. I would definitely recommend her to my network."
Michael Kommers, Keistad Belastingadviseurs